Waikoloa Village is a peaceful, tropical destination that residents and tourists love for its white sand beaches, shopping, luxury amenities, and entertainment for the whole family. When looking for things to do in Waikoloa Village, check out your options below.
Family-friendly things to do in Waikoloa Village
Families will love this village for the recreation it provides for all ages. Stop by FishPipe Waikoloa for water fun, then have an authentic Hawaiian dinner at Napua. Or get a ticket for one of the best luaus on the island and experience a mashup of local culture and dynamite cuisine.
Napua at Mauna Lani Beach Club
Families can enjoy an authentic Hawaiian meal at
Napua at Mauna Lani Beach Club
. The club is promisingly situated in Puako, right next to Makaiwa Bay. Enjoy the live music while enjoying local dishes made from farm-grown ingredients. Lunch and dinner options feature favorites like the rib eye, while the keiki menu for children satisfies the pickiest of eaters.
FishPipe Waikoloa
FishPipe Waikoloa
is a rotating barrel ride located at the Hilton Waikoloa Village. Families can pack in three at a time to enjoy the 90-second slide, rocketing at high speeds or keeping it slow and fun. Spend the rest of your day enjoying the crystal blue pool nearby.
Legends of Hawaii Luau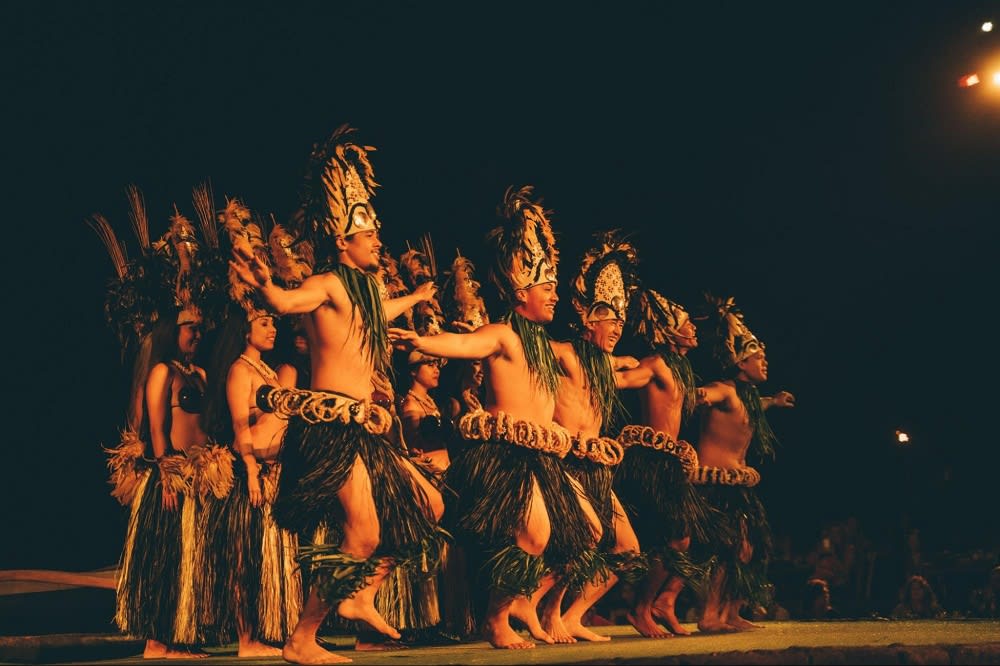 Photo courtesy of Unsplash
Legends of Hawaii Luau
is one of the most immersive things to do in Waikoloa Village, as it enchants dinner guests with its theatrical journey through the islands. This top luau offers plenty of fun activities and attractions, like its language and hula lessons, a torch run, and a show with singing and dancing after the buffet-style dinner.
Shopping and spas in Waikoloa Village
Whether you've under-packed for your vacation, want something new and exciting to wear, or need a day to rest, the shops and spas in the village have you covered. Stop by Kings' Shops or The Shops at Mauna Lani, then explore the luxury services at Kohala Spa.
The Shops at Mauna Lani
Located right next to the village are
The Shops at Mauna Lani
, an outdoor center offering various services and stores for shoppers. Stop by Tommy Bahama for island wear necessities for men and women, including swimwear and accessories. Then peruse the R. Field Wine Company to pick up gourmet food and wine for dinner.
Kings' Shops
For premier shopping right in the village, stop by
Kings' Shops
, located in the heart of the Kohala Coast. Alongside luxury brands like Michael Kors, Tori Richard, and Tiffany & Co, shoppers can explore local shops and art galleries like Aesthetic Hawaii. This gallery provides unique and high-end showpieces, apparel, jewelry, and collectibles designed by local artists.
Kohala Spa
Located at Hilton Waikoloa Village, those looking for relaxing things to do in Waikoloa Village can book an appointment at
Kohala Spa
. They offer luxury experiences like full body massages, scrubs, wellness and fitness services, and more. Come with a significant other, or take a day for yourself.
Outdoor recreation in Waikoloa Village
Outdoor recreation is where this village shines, with gems like the legendary courses at Mauna Lani Golf Resort and historical spots like the Waikoloa Petroglyph Preserve and the Waikoloa Dry Forest Initiative. Enjoy island life while learning about its rich history.
Mauna Lani Golf Resort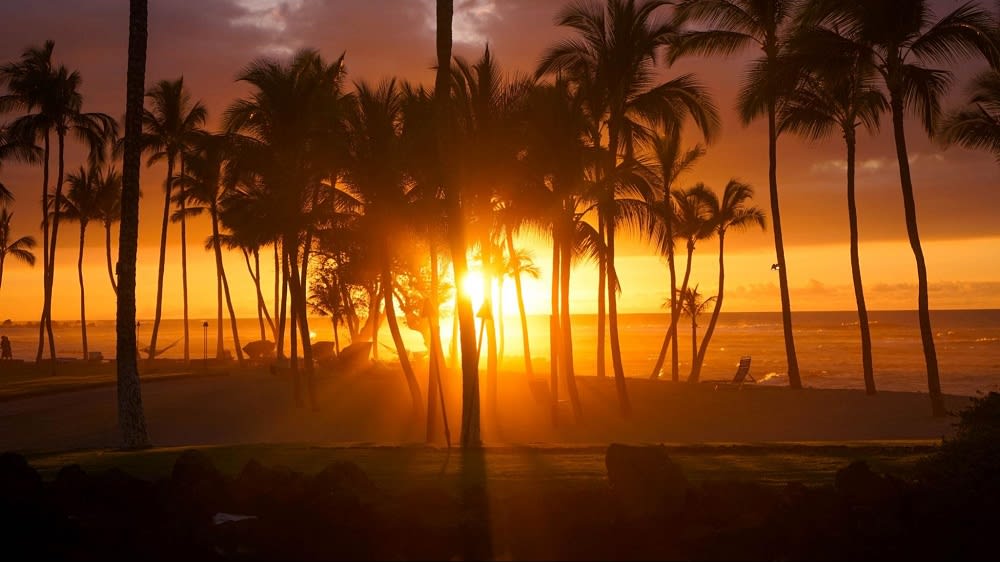 Photo courtesy of Unsplash
Book a tee time at
Mauna Lani Golf Resort
and enjoy either of the two high-tier golf courses with incredible waterside locations. The North Course offers a sweet forest breeze, while the South Course has manicured fairways and the famously rugged seaside hole 15. Stop by the clubhouse for appetizers and drinks or play the nine-hole Wikiwiki Course with the family.
Waikoloa Petroglyph Preserve
The short half-mile round trip makes visiting
Waikoloa Petroglyph Preserve
a quick and fun activity for any guest. Admire the unique petroglyphs on the rocks, explore the surrounding lava tube cave shelters, or visit the archaeological ruins along the short hike.
Waikoloa Dry Forest Initiative
Preserving the history of the ancient wiliwili trees that used to forest the islands, the
Waikoloa Dry Forest Initiative
offers guests a view into what Hawaii used to look like. Visit the preserve for a guided tour or join a guided hike through the dry forest.
Parks and beaches in Waikoloa Village
With an endless shoreline, Waikoloa Village has plenty of parks and beaches perfect for an afternoon swim or more adventurous water sports. Lay out at Hapuna Beach State Park, hike Waialea Beach, or stick your toes in the lava grains of 49 Black Sand Beach.
Hapuna Beach State Park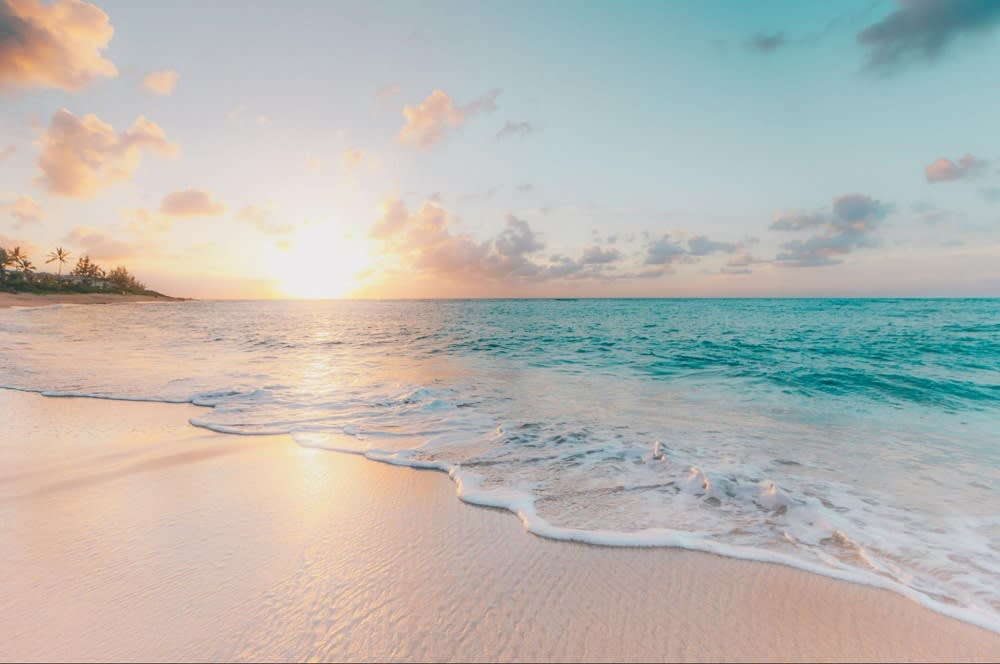 Photo courtesy of Unsplash
Only a short 10-minute drive from Waikoloa Village is
Hapuna Beach State Park
, which features one of the island's largest and best white sand beaches. When the waters are calm, this is a popular spot to swim, body surf, snorkel, and fish, while the ample shoreline offers plenty of lounging and recreation space. Hop on the Ala Kahakai Trail for a coastal hike or reserve a cabin for a weekend getaway.
49 Black Sand Beach
49 Black Sand Beach
is a one-of-a-kind experience. The shoreline consists of ground-up lava, which gives it its trademark look. Enjoy the views of the surrounding sea cliffs, hike up the trail and explore the tide pools, or snorkel in the clear water. Beach passes to this spot are limited, which can make it difficult to enter.
Waialea Beach, or Beach 69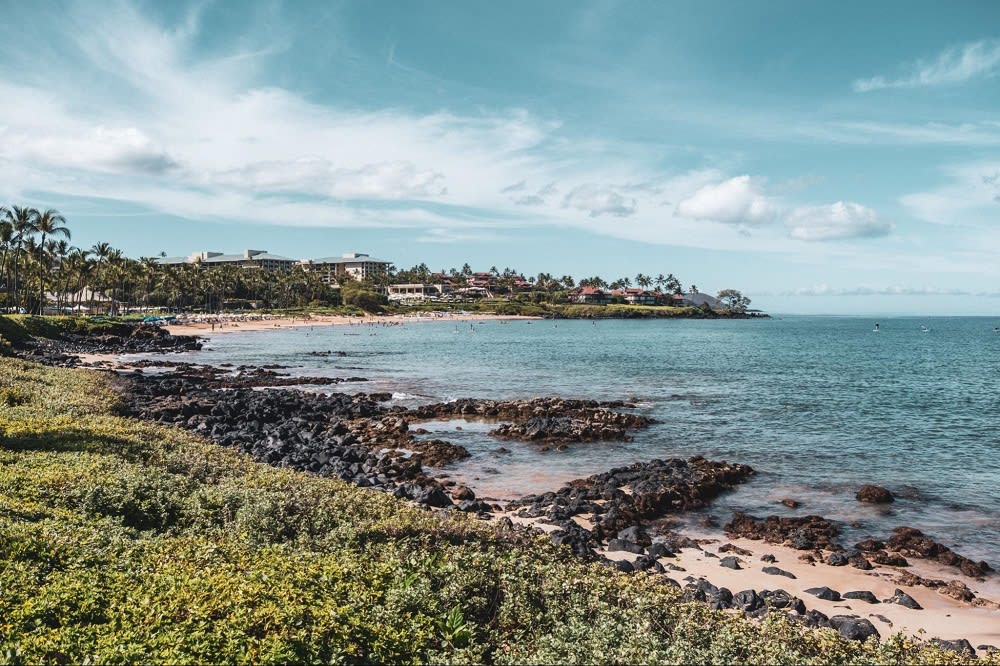 Photo courtesy of Unsplash
Another famous white sand beach is
Waialea Beach
, or Beach 69. As a marine life conservation district, snorkeling during the summer months is gorgeous, as there's a wide array of marine life living in the coral and rocks below the water. Visitors can explore the Ala Kahakai Trail, which forms a 15-mile loop.
Ready to visit Waikoloa Village?
There are plenty of things to do in Waikoloa Village, and what isn't accessible in the village is only a short drive away. When you're ready to live a little closer to these great spots,
H
awaii Global Luxury Group is ready to guide you through the process of finding and purchasing
Waikoloa Village real estate
. The agents at Hawaii Global know Hawaii inside and out.
Contact the team
to move forward with your homeownership journey.


*Header photo courtesy of Unsplash