Kailua-Kona, on the leeward side of the Big Island of Hawaii, is a tropical paradise with a regal history. The historic downtown at the base of Hualalai Mountain overlooks Kailua Bay and is home to Hulihe'e Palace, home to Hawaiian royalty. This charming town offers provides plenty of recreation opportunities within walking distance, gorgeous ocean and sunset views, a lively downtown area with shops & restaurants, and an international airport. When considering homes in Kailua Kona, follow the tips below for a smooth process.
Why should you buy a house in Kailua Kona?
From nearly perfect weather year-round, clear blue waters and a variety of great neighborhoods to enjoy,
buying a home in Kailua Kona
is the perfect choice for many. Read on for a deeper dive into this town's perks.
Rocky Seascapes and Sandy Beaches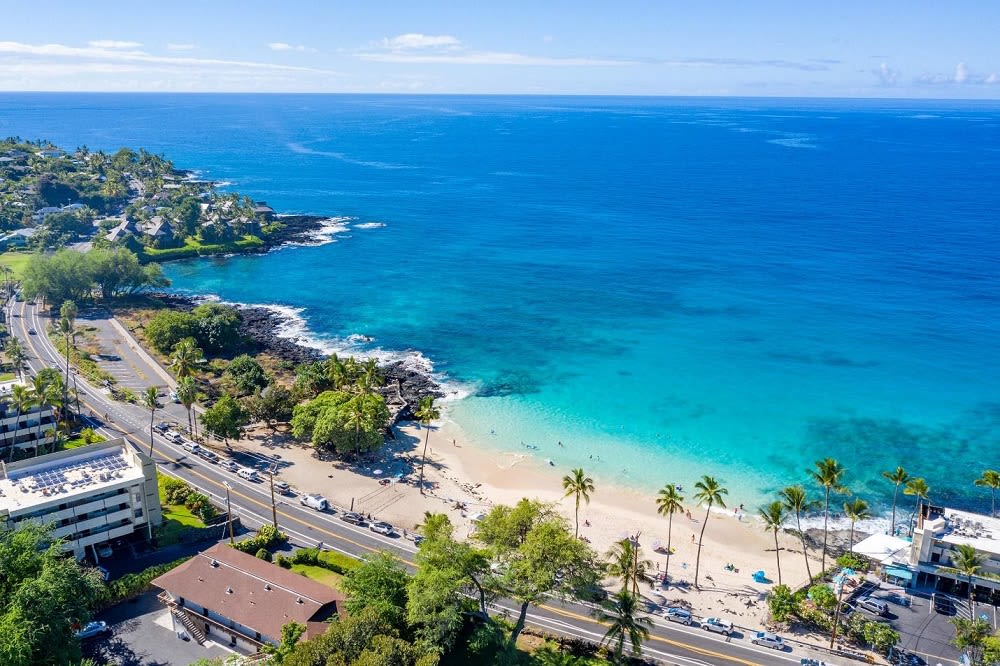 Magic Sands Beach, in the heart of Kailua-Kona

The coastline beaches and bays in Kailua-Kona accommodate beachgoers of all types. From the protected waters of Kahaluu Beach Park, perfect for snorkeling and learning to surf, to the beautiful Keauhou and Kailua Bays with access for outrigger canoes and paddleboards, to the pristine sandy beaches of the North Kohala resorts including Waikoloa, Mauna Lani and Mauna Kea, there is something for everyone. Palm trees dot the picturesque shorelines and the clear waters are ideal for all types of water sports.
The Best Coffee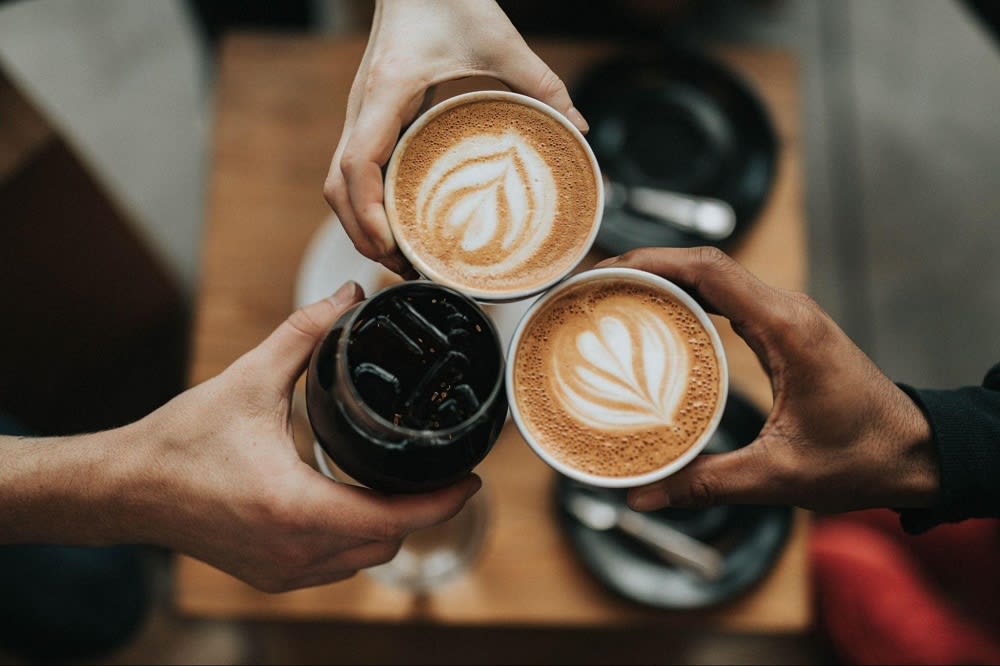 Kailua-Kona, home to world renowned Kona Coffee
Residents can access Kona's famous coffee daily, whether they brew it in their homes or walk into town to a local café. True coffee lovers can tour a
Kona coffee farm
or drive through the scenic Kona coffee country across the island. A good brew is never far away.
A Variety of Residential Neighborhoods
There is a wide variety of properties and neighborhoods in Kailua-Kona, including
single family homes
, vacation condominiums, coffee farms and agricultural properties. Many of the vacation rental condominiums are found in downtown Kailua-Kona and along Ali'i Drive that runs along the coastline and in the Keauhou Resort area surrounding Keauhou Bay on the south side of town. Single family homes are also found oceanfront along Ali'i Drive and in neighborhoods above downtown Kailua-Kona.
There are many semi-custom and custom homes in Kailua-Kona which makes it difficult for online valuation programs like Zillow to provide accurate estimates of value. As you move higher up the mountainside above town, you'll find farms growing Kona coffee and other Hawaii specialty crops and some larger estates on Ag land.
What to know about buying a house in Kailua Kona
Buying a house in Kailua-Kona isn't difficult, although it does help to prepare with individual research. If you're planning to finance, find a good mortgage broker or bank based in Hawaii and familiar the types of properties and scenarios common with Hawaii real estate. It's also important to find a knowledgeable realtor that not only knows the area, but has contacts in the building trades. Home renovations and construction in Hawaii can be expensive but working with the right people can help smooth out the home buying process, before, during and after.

There are some terms to become familiar with in Hawaii including Fee Simple, Leasehold land and Lava Zones, the latter being important when selecting a mortgage lender. Plan to spend time traveling around town and the island to learn about the different climate zones in Hawaii and how the elevation affects temperature and humidity. The Big Island has 8 of the 14 worldwide climate zones found on one island.
Median house price
While it's possible to find relatively inexpensive properties,
luxury homes in Kailua-Kona
typically sell in the low seven figures. Property on the Big Island is generally less expensive than other Hawaii islands, but Kailua-Kona still ranks as one of the highest communities statewide. Appreciation rates also add to a higher median house price, as the town is in the top quintile for appreciation across the country.
As of February 2023, the median price for homes in North Kona was $945k for single family homes and $580k for condominiums.
Financial details
Those buying a home in Kailua Kona should consider additional expenses like closing costs and property taxes. Buyer's closing costs in Hawaii include loan origination fees (with a mortgage), escrow fees for closing guidance, title insurance, and more. Also plan to budget in for the services of a professional building inspector, an important facet of the home buying process here.
Property taxes
in Hawaii County average about 0.19% of the median home value, and is one of the lowest median property tax rates in the U.S.
Mortgage types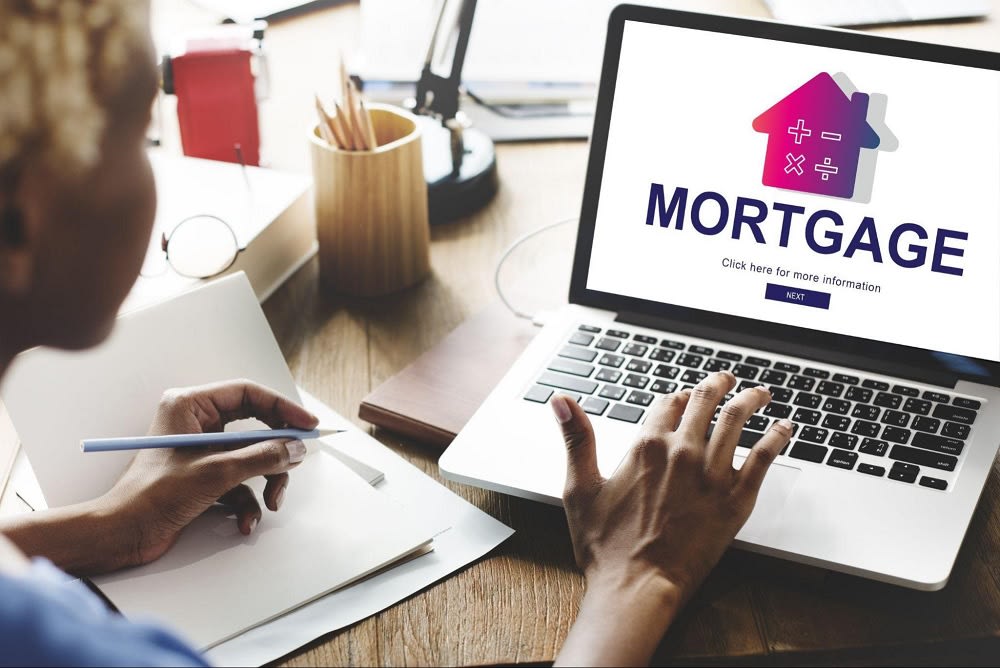 Depending on a buyer's needs and qualifications, certain mortgage types will be a better match. A conventional mortgage is the most common for primary, vacation, and investment homes. This is a good option for buyers with a stable income and strong credit looking for lower interest rates.

FHA loans are government-backed loans ideal for qualified buyers with poor credit scores who need a smaller down payment option. VA loans are also government-backed and apply to those who've served in the armed forces, offering loans with no down payment necessary. And because Kailua-Kona is considered a rural area, USDA loans are also an option here.
Money-saving tips for buying a home in Kailua Kona
Buying a house in Kailua-Kona may be expensive in the short term, but there are ways to save for those interested. Individuals can save a lot in the long term by finding the best mortgage rate, while a larger down payment and a higher credit score primes you for the best mortgage offers. Negotiating a buy-down of the mortgage rate is also an option.
Make a larger down payment to keep monthly costs down
Although putting 20% down isn't necessary to purchase a home, doing so could save extra fees in the short and long term. For one, you can avoid paying private mortgage insurance, which costs 0.5% to 1% of the loan fee until the buyer has hit 20% of the home value. Putting more money down upfront also helps lower your mortgage rate.
Increase your credit score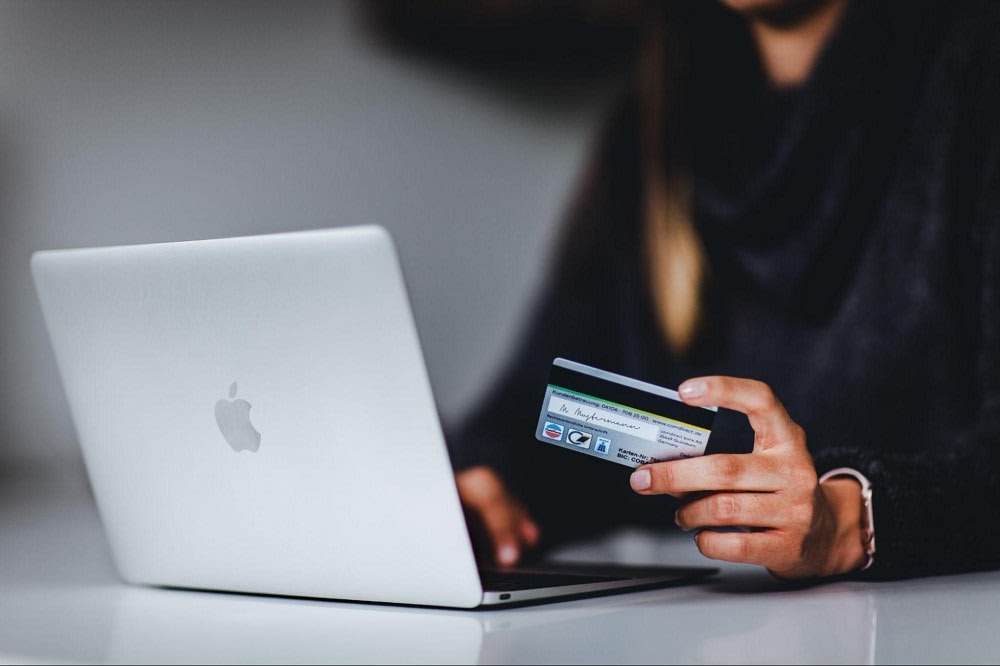 Qualifying for a mortgage with a low credit score can be impossible or result in offers with much higher rates. Speak with a knowledgeable mortgage broker or bank about the credit scores needed to secure the best interest rates.
Ready to buy in Kailua Kona?
Living in Kailua Kona offers residents plenty of amenities within quality neighborhoods, making a home purchase well worth the search. Properties in the area can be expensive, and it's essential to understand all the costs of a home purchase before buying.
When you're ready to start your home search,
Hawaii Global Luxury Group
can guide you through the process. Their agents are intricately familiar with the
Hawaii luxury real estate
market and can make your purchase as smooth as can be. Contact the experts at
Hawaii Global Luxury Group
to explore your options today.

*Header photo: Another picture-perfect Kailua-Kona sunset